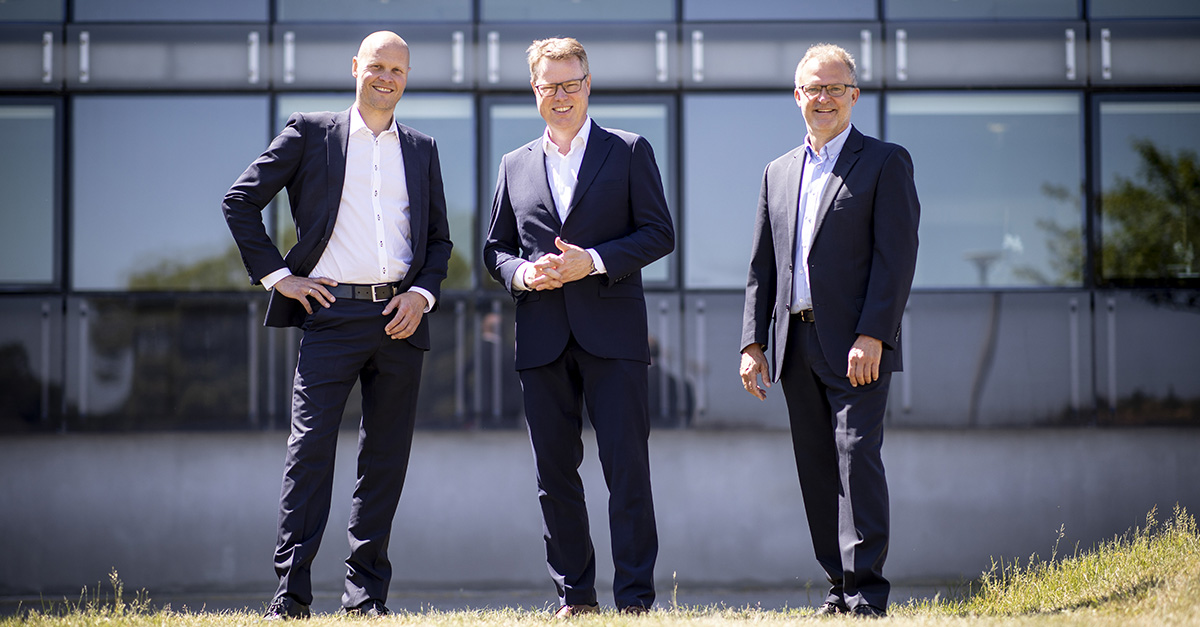 Grant Thornton welcomes more than 200 new employees and nine offices when the Jutland audit house Kvist & Jensen merges with Grant Thornton later this year. At the same time, National Revision Godkendte Revisorer will be part of the new Grant Thornton as they, prior to the merger agreement, becomes part of Kvist & Jensen. Thus, Grant Thornton consolidates its market positions in all Denmark.
Grant Thornton Statsautoriseret Revisionspartnerselskab has just entered a merger agreement with Kvist & Jensen Statsautoriseret Revisionspartnerselskab. The agreement has fallen into place after a long time of strategic considerations and it means that all Kvist & Jensens branches in Aalborg, Aarhus, Grenaa, Hadsten, Hadsund, Mariager, and Randers, respectively, becomes part of Grant Thornton as of 1 October 2023. Thus, Grant Thornton grows from 350 to a little more than 550 people.
According to director and partner in Grant Thornton, Brian Rasmussen, Kvist & Jensen is the perfect match:
"I am very happy that Kvist & Jensen becomes part of Grant Thornton. We have worked together for many years and know each other very well. It is no secret that the merger has been a long time coming. In Kvist & Jensen they are thorough and honest – and they never jump to conclusions. That is also how we do things in Grant Thornton. I have said many times that Grant Thornton must not stare blindly at the goal of growing. We should not grow only to become bigger. It must make sense businesswise and at the same time be sustainable for both our employees and clients. And this merger meets these conditions. Kvist & Jensen is a perfect match."
Kvist & Jensen is also excited about the agreement:
"We have the personal client relation as our most central and profound element in our audit and consultancy work. We are always close to our clients and their businesses. That is also how Grant Thornton works and the common set of values will without any doubt contribute to a good and smooth transition during the merger of Grant Thornton and Kvist & Jensen as well as ultimately strengthening the bond of trust that we have with our clients. Together with our new colleagues we face an incredibly exciting future, and we are very much looking forward to it", says director and partner in Kvist & Jensen, Thomas Hedegaard.

A strategically important agreement
The major merger agreement consolidates Grant Thornton's market positions in all Denmark when two of the country's largest audit firms join forces.
"Our firms match each other very well. And then the agreement is strategically important for both parties. Because while we in Grant Thornton strengthen our position in Jutland, Kvist & Jensen comes closer to their clients east of Storebælt. Together we stand incredibly strong", says Brian Rasmussen.

For the benefit of the clients
The demands for specialized knowledge, quality assurance, and employee development are increasing and the audit business' clients require far more specialized advice. There is no doubt in Thomas Hedegaard's mind that the merger is for the benefit of the clients:
"Kvist & Jensen is built on good Jutland values. We are diligent, trustworthy, and always close to our clients and their businesses. And then we treat both clients and colleagues decently. That is how it has always been and that is how it will continue to be. I know this, because in Grant Thornton they follow the same set of values and that is why I can say – with peace in mind – that even though the company name in the future will be a bit harder to pronounce we will still stand for the same values that our clients know us by. For a long time, our motto has been that we have knowledge for sustainable growth. This knowledge is significantly expanded with the merger with Grant Thornton for the benefit of our clients."
Director and partner at National Revision, Heine Johansen, is also excited about the agreement:
"I look forward to becoming part of Grant Thornton and we are very much looking forward to the cooperation. In National Revision we will continue to be the constructive and trustworthy sparring partner to our clients – always with the personal contact as our main focus – but now as part of something bigger. Both Kvist & Jensen and Grant Thornton have very many skilled people with difference competences and specialized knowledge that will be of great benefit to our clients in the future."

The management is strengthened
Kvist & Jensen will henceforth be part of the top management when Grant Thornton's management and board of directors are expanded with a member from Kvist & Jensen. With these actions both merger parties will be represented in the future of Grant Thornton, which they will form and strengthen together.
Following the merger Grant Thornton will still be Denmark's Top-7 audit and consultancy firm. Worldwide, 68,000 people work in more than 130 countries as part of Grant Thornton International.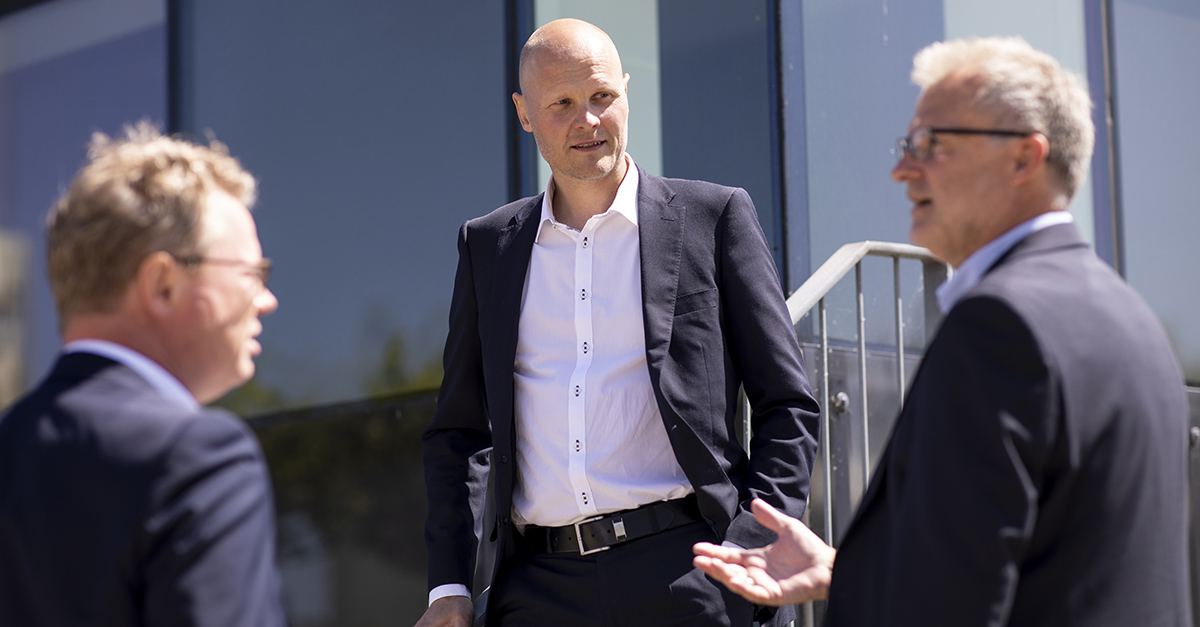 Brian Rasmussen, Thomas Hedegaard & Heine Johansen

Press contact
Christoffer Lindhardt More, Head of Communications in Grant Thornton, tel.: +45 27 14 23 78 / e-mail: christoffer.more@dk.gt.com